Purpose
F. Bunshah Award and Honorary ICMCTF lectureship is intended to recognize outstanding research or technological innovation in the areas of interest to the Advanced Surface Engineering Division (ASED) of the AVS, with emphasis in the fields of surface engineering, thin films, and related topics.
2021 R.F. Bunshah Award Recipient –
André Anders, Leibniz Institute of Surface Engineering (IOM), Leipzig, Germany, and
Felix Bloch Institute, Leipzig University, Leipzig, Germany
Biography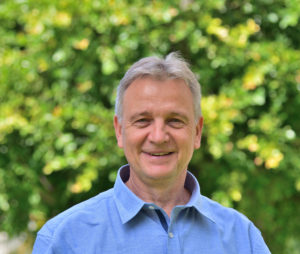 André Anders has a joint appointment as the Director and CEO (Direktor und Vorstand) of the Leibniz Institute of Surface Engineering, Leipzig, Germany, and Professor of Applied Physics at the Felix Bloch Institute of Solid State Physics, Leipzig University.  He assumed these positions in 2017 after working at Lawrence Berkeley National Laboratory in Berkeley, CA, USA, since 1992, where he still is a Senior Scientist Affiliate.  He studied physics in Wroclaw, Poland, Berlin, (East) Germany, and Moscow (Russia, then Soviet Union), to obtain his PhD degree from Humboldt University in Berlin in 1987.  André has worked for about 35 years in basic and applied plasma physics and material science.  He is engaged in several scientific and technical committees of societies (such as the AVS) and served in various functions (like the 2015 Chair of the Exc. Committee of ASED).  He has authored 3 books and about 350 peer-reviewed journal papers in physics and material sciences (h-index 69, about 18,500 citations, Google Scholar 2020).  Since 2014 he is the Editor-in-Chief of Journal of Applied Physics published by AIP Publishing, NY.